Potensi kebakaran dapat dicegah dengan penerapan solusi Fire Alarm System sesuai kondisi dan kebutuhan di lapangan (Contoh : Ruang Data center, laboratorium, turbines, dan lainnya), yang terdiri dari Detection System (smoke detector, heat detector, gas detector) dan penggunaan fire suppression yang tepat (Gas, CO2, FM200, NOVEC 123), sehingga didapatkan hasil yang lebih optimal dan efisien.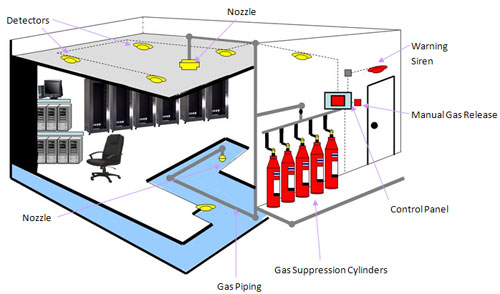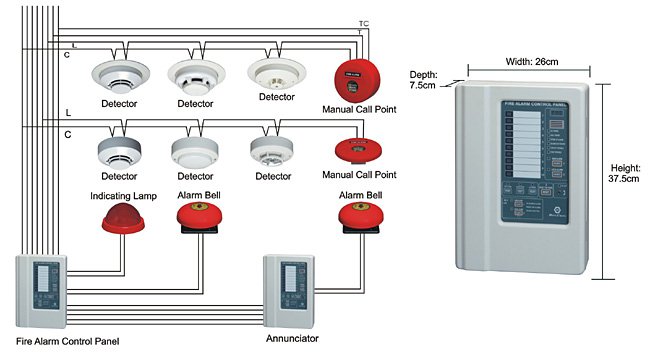 Fire Alarm Systems
Reliability
Bosch Security memastikan deteksi dini dan akurat kebakaran dan false alarms minimal dengan menggunakan teknologi yang inovatif seperti AI dan teknologi smart sensor.
Adapts to your current and future needs
Sesuaikan sistem dengan kebutuhan Anda dengan modularitas penuh dari pengaturan panel sebagai inti dasar sistem.
Profit from additional services to improve your operations and reduce costs
Rencanakan sistem dengan mudah dengan alat perencanaan sistem intuitif Bosch Security termasuk pemeriksaan masuk akal dan template tender.
Contoh complete system set-up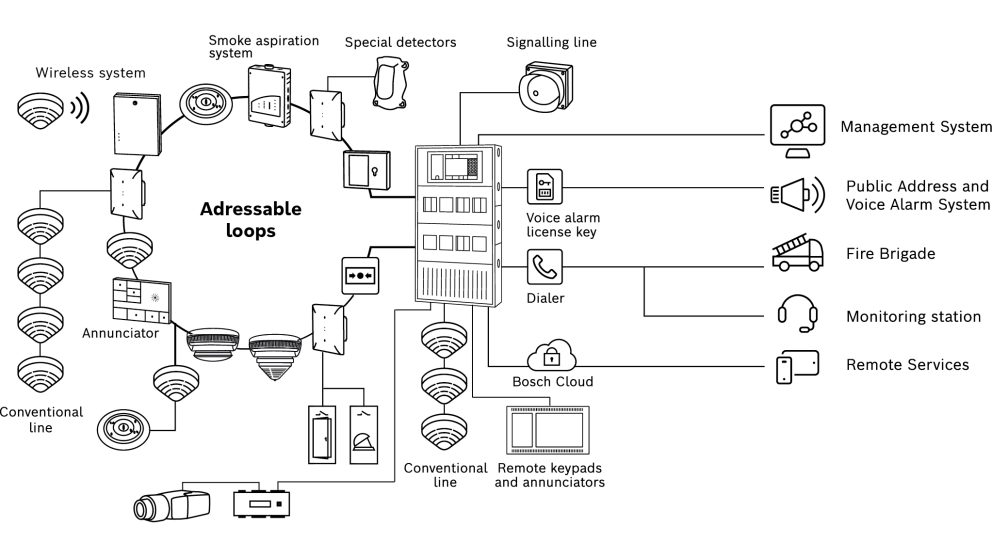 Untuk informasi lebih lanjut mengenai solusi fire alarm, silahkan kontak kami.
Kami adalah distributor Fire Alarm System FM200 Fire Suppression, Instalasi Fire Alarm System FM200 Fire Suppression, agen distributor Fire Alarm System FM200 Fire Suppression, jual Fire Alarm System FM200 Fire Suppression, jasa pasang Fire Alarm System FM200 Fire Suppression, perbaikan Fire Alarm System FM200 Fire Suppression, jasa pemasangan Fire Alarm System FM200 Fire Suppression terbaik, Solusi Fire Alarm System FM200 Fire Suppression, profesional Fire Alarm System FM200 Fire Suppression, panduan pemasangan Fire Alarm System FM200 Fire Suppression, agen resmi Fire Alarm System FM200 Fire Suppression, Bosch fire alarm detector, Bosch fire detector, Bosch voice alarm