APC by Schneider Electric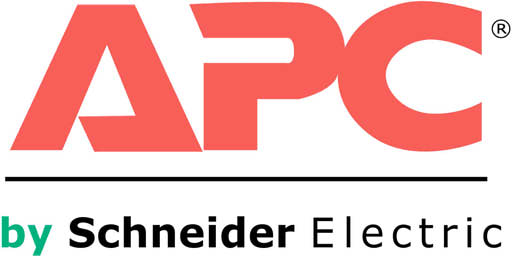 APC by Schneider Electric (sebelumnya American Power Conversion Corporation) adalah produsen uninterruptible power supplies (UPS), periferal elektronik, dan produk data center. APC mendorong transformasi digital dengan mengintegrasikan proses dan teknologi energi untuk mewujudkan efisiensi dan keberlanjutan penuh untuk bisnis Anda. Solusi terintegrasi APC dibangun dengan keamanan, keandalan, dan keamanan siber untuk rumah, gedung, pusat data, infrastruktur, dan industri Anda.
Berikut adalah produk UPS yang disediakan APC di Indonesia:
Computer and Peripheral
Easy UPS
Back-UPS
Back-UPS Pro
Back-UPS Connect
Network and Server
Smart-UPS
Easy UPS On-Line
Smart-UPS On-Line
Symmetra
Smart-UPS Battery Systems
Symmetra Power Module
Symmetra Accessories
Data Center and Facility 3 Phase UPS
Symmetra PX Accessories
Galaxy VL
Easy UPS 3L
Galaxy VS
Galaxy VX
Galaxy VM
Galaxy 7000
Galaxy 5500
Galaxy 3500

Symmetra PX
Easy UPS 3M
Easy UPS 3S
Gutor PXC
Galaxy VS Accessories
Easy UPS 3-Series Accessories
Galaxy Lithium Ion Battery Systems
MGE Accessories

Special Applications
Global Deployment
Industrial UPS
Marine

UPS Management
Firmware Upgrades
PowerChute Personal Edition
PowerChute Business Edition
PowerChute Network Shutdown
UPS Network Management Cards
Interface Cables
Additional Management Cards and Options

UPS Replacement Batteries

Bypass Panels
Untuk informasi lebih lanjut mengenai produk apc by schneider, silahkan kontak kami.
apc indonesia, apc partner indonesia, distributor apc indonesia, reseller apc indonesia, jual APC, UPS APC, Smart UPS APC