VDSL2LAN Extender 100 Series


Proscend 100 VDSL2 LAN Extender is a Long Reach Ethernet Extender with one Ethernet port (RJ-45 connector) and one VDSL port (RJ-45 connector) It is a bridge mode modem, well accommodating VDSL2 (Very-high-data-rate Digital Subscribe Loop) technology to extend Ethernet service over single-pair phone line. Supporting both symmetric and asymmetric transmission, it can reach up to 100/75 Mbps bandwidth (line rate) within 300M or 10/10 Mbps (line rate) for 1 Km long range connections. By providing ultra-high speed, Proscend VDSL2 100 LAN Extender makes your telephone line achieve its best performance than before. It has the advantage of minimum installation time (simply as plug-n-play) and minimum expense by allowing video streaming and data to share the same telephone pair without interference. Proscend 100 VDSL2 LAN Extender delivers everything needed to quickly deploy a high-speed IP-based network for providing high-speed Internet access, video-on demand services and voice services. The resulting compact, costeffective form factor offers Systems Integrators, small business owners an attractive Long Reach Ethernet solution.
Feature :


* Cost effective bridge function to connect two Ethernet LAN
* Support flow control on Fast Ethernet port via PAUSE frame or Back Pressure
* IEEE 802.1Q VLAN tag transparent
* Easy installation via simple plug-and-play
* Selectable CPE and CO mode via DIP switch:
Two working modes are built in the same unit, which keep the flexibility of installation and
easy provision of service but lower inventory of service provider.
* Selectable fast and interleaved mode:
Fast mode guarantees a minimum end to end latency less than1 ms. Interleaved mode
provides impulse noises protection for any impulse noise with a duration less than 250 us,
Interleaved mode has a maximum end to end latency of 10 m sec. Interleaved mode is the
default mode.
* Selectable target band plan:
Symmetric: Support the band plan G.997 and provide the symmetric transmission on both
down stream and upstream.
Asymmetric: Provides highest line rate in short range in asymmetric mode.
* Selectable target SNR margin:
User has the ability to select fixed SNR margin (9 dB) or fixed target data rate. When fixed
SNR margin is selected, the systems will maintain the SNR margin at 9 dB across all usable
loop length. When fixed target data rate is selected, the system will lock the data rate up to
50 Mbps/30 Mbps whenever the calculated SNR margin is higher than 9 dB. This gives
best system stability and is the default mode.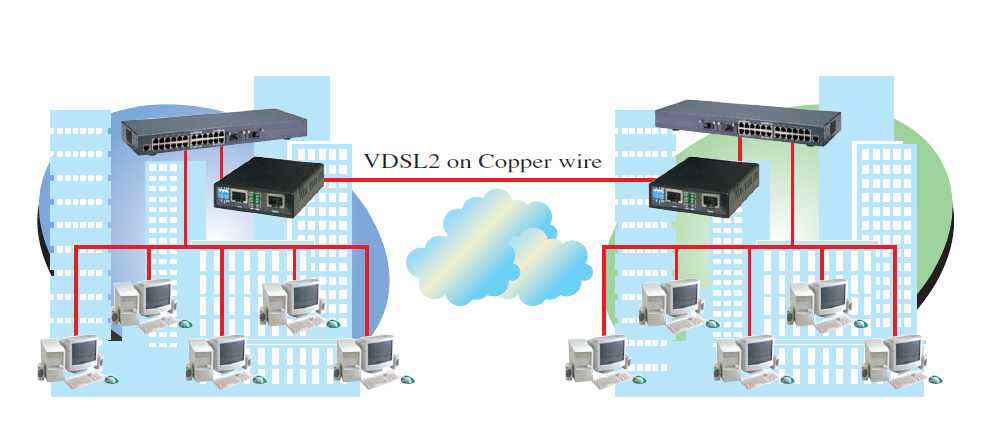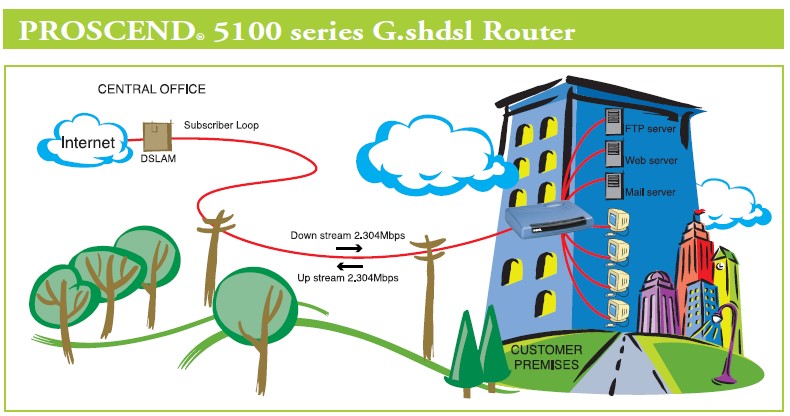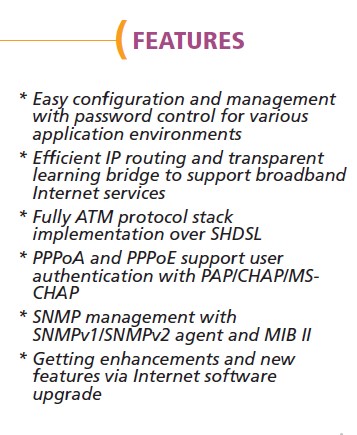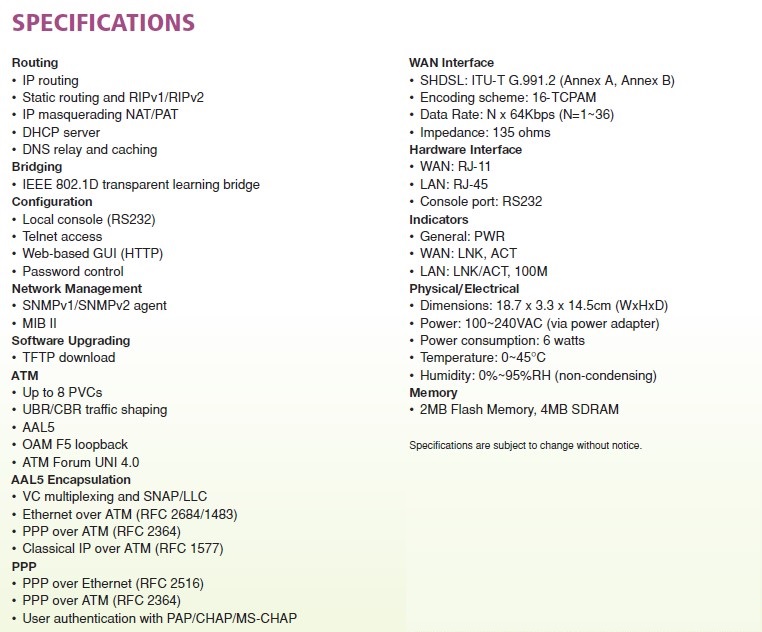 Kami adalah distributor SDSL Modem, Instalasi SDSL Modem, agen distributor SDSL Modem, jual SDSL Modem, jasa pasang SDSL Modem, perbaikan SDSL Modem, jasa pemasanganSDSL Modem terbaik, Solusi SDSL Modem, profesional SDSL Modem, panduan pemasangan SDSL Modem, agen resmi SDSL Modem